UPTOWN JAZZ TENTET
Welcome to the official home for the Uptown Jazz Tentet (UJT).  We are a ten-piece jazz ensemble collaboratively led by trumpeter Brandon Lee and trombonists Willie Applewhite & James Burton III. The remaining seven members are the most reputable and desirable sidemen on the jazz scene today: Andrew Gutauskas (alto sax), Jon Irabagon (tenor sax), Carl Maraghi (baritone sax), Tatum Greenblatt (trumpet), Adam Birnbaum (piano), Clovis Nicolas (bass) and Aaron Kimmel.  
UJT is dedicated to one purpose, to make you feel good. Our music, mostly composed and arranged by our co-leaders Brandon, Willie and James, is tied together by one common-thread, joy. It is that joyful spirit in our music that we desire to be transferred and felt directly by you, our UJT community.
---
NEW ALBUM + MERCHANDISE
The release of our second recording project, What's Next, has finally arrived! We are so excited that you now have full access to our album! Find it on all your favorite digital platforms (links below).  
We are also happy to introduce our very own t-shirts, "UJTees". These shirts display our new logo which was designed by our good friend, Samantha Merley @ merleydesign.com. SHOP NOW! 
PURCHASE What's Next & UJTees TODAY!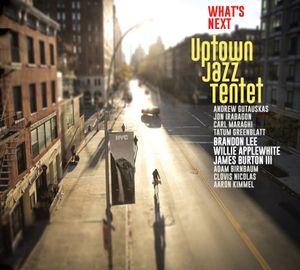 Get your physical copy of UJT's new album, What's Next. 
Visit Apple Music, Amazon Music and Bandcamp to purchase a digital copy.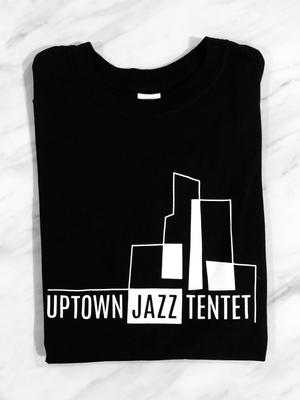 Be the first to purchase our brand new UJTees!
---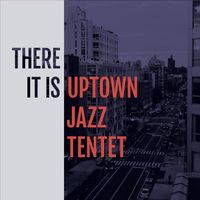 Our debut album, There It Is, released March 1, 2017 reached #18 on the JazzWeek Charts for radio play. 
CLICK TO PURCHASE DEBUT ALBUM! 
Visit Apple Music, Amazon Music  and Bandcamp to purchase a digital copy.
You are visitor number: 13315