Band Members & Bios
Brandon Lee-Trumpet/Flugelhorn
Willie Applewhite-Trombone
James Burton III-Trombone/Bass Trombone
Andy Gutauskas-Alto Saxophone/Flute
Jon Irabagon-Tenor Saxophone/Soprano Saxophone
Carl Maraghi-Baritone Saxophone/Bass Clarinet
Tatum Greenblatt-Tumpet/Flugelhorn
Adam Birnbaum-Piano
Clovis Nicolas-Bass
Aaron Kimmel-Drums
Member Emeritus: Chris Madsen-Tenor Saxophone & Clarinet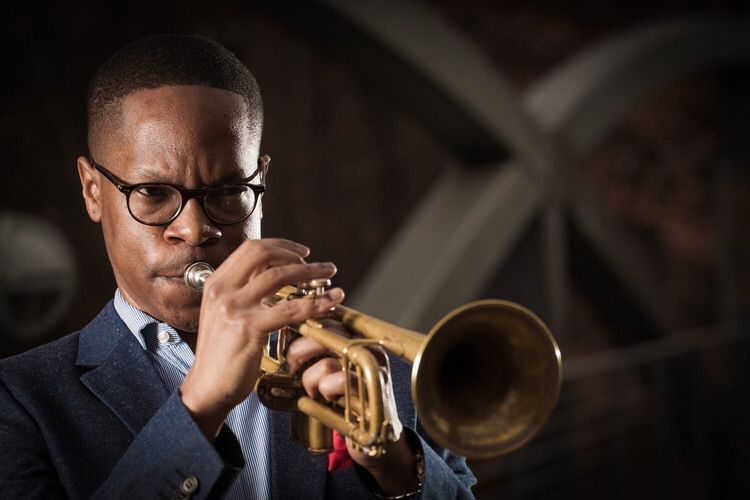 Brandon Lee was born and raised in Houston, TX in 1983.  He started on piano at 5 and switched to trumpet at 9. Lee found his love for jazz at 11 and never looked back.  At 16, Lee made his first connection with Wynton Marsalis through Essential Ellington. In 2001, Lee was 1 of 18 students chosen in the inaugural class of the jazz studies program at The Juilliard School.  From 2009-12, Lee taught at the Juilliard School and was the youngest to ever teach on faculty in the jazz studies department.  Lee moved to North Carolina from 2013-18 to pursue a college teaching position for the Miles Davis Studies program at University of North Carolina, Greensboro (UNCG).  As a sideman, Lee is a member of the Christian McBride Big Band, Birdland Big Band, David Berger Big Band and recently joined the Count Basie Orchestra.   Lee plays frequently with the Vanguard Jazz Orchestra, Maria Schneider Orchestra, Fat Cat Big Band, Eyal Vilner Big Band and many others.  Over the years Lee has played with notable artists and groups including, Jazz at Lincoln Center Orchestra, Aaron Diehl and Cecil McLorin Salvant, Kurt Elling, and Kenny Barron Quintet, to name a few.  Lee has recorded on over a dozen albums as a sideman.  In February 2018, Lee was awarded his first Grammy as a sideman on Christian McBride's big band album, Bringin' It.  As a leader, Lee has recorded three albums: From Within (2007), Absolute-Lee (2010), and his latest, Common Thread (2017).  He also co-leads a 10-piece group called the Uptown Jazz Tentet (UJT).   In March 2017, UJT released its first album titled, There It Is. On the album, Lee contributes two original compositions and one arrangement. Currently, Lee resides in New York City where he is continuing to pursue more performance and education-based opportunities.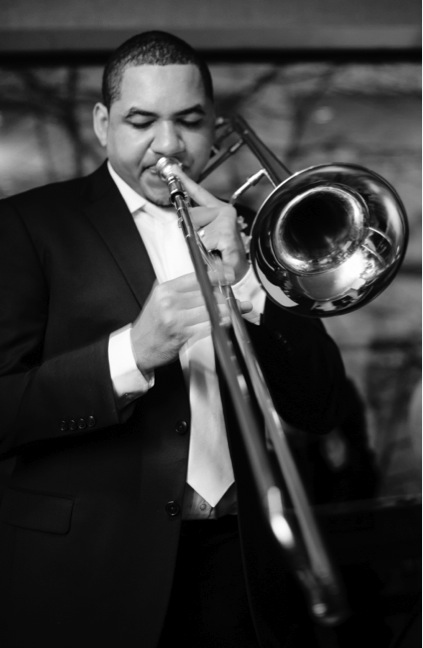 Born in Chicago and raised in Harvey, Illinois, Willie Applewhite's musical studies brought him to The Institute for Jazz Studies at The Juilliard School in New York City, where he earned both his bachelor's and master's degrees.  Willie was the Director of Jazz studies at Snow College in Ephraim, Utah from August 2011 through May 2014.  During that time, he helped expand the music program from a two-year Associate's Degree to a four-year Bachelor's of Commercial Music Degree.  Currently residing in New York City, Willie is becoming a fixture in the New York music scene both as a band leader and an in-demand side man.  His current collaboration with James Burton and Brandon Lee as co-leaders has resulted in the formation of the Uptown Jazz Tentet, a ten-piece big band featuring both original compositions and arrangements of jazz standards.  The Willie Applewihte Quintet is quickly becoming a frequent on the jazz scene in New York City and beyond.  Willie has performed with many of the great jazz artists including Slide Hampton, Wycliffe Gordon, Wynton Marsalis, Paul Simon, William Parker, Bobby Broom, and Junior Mance.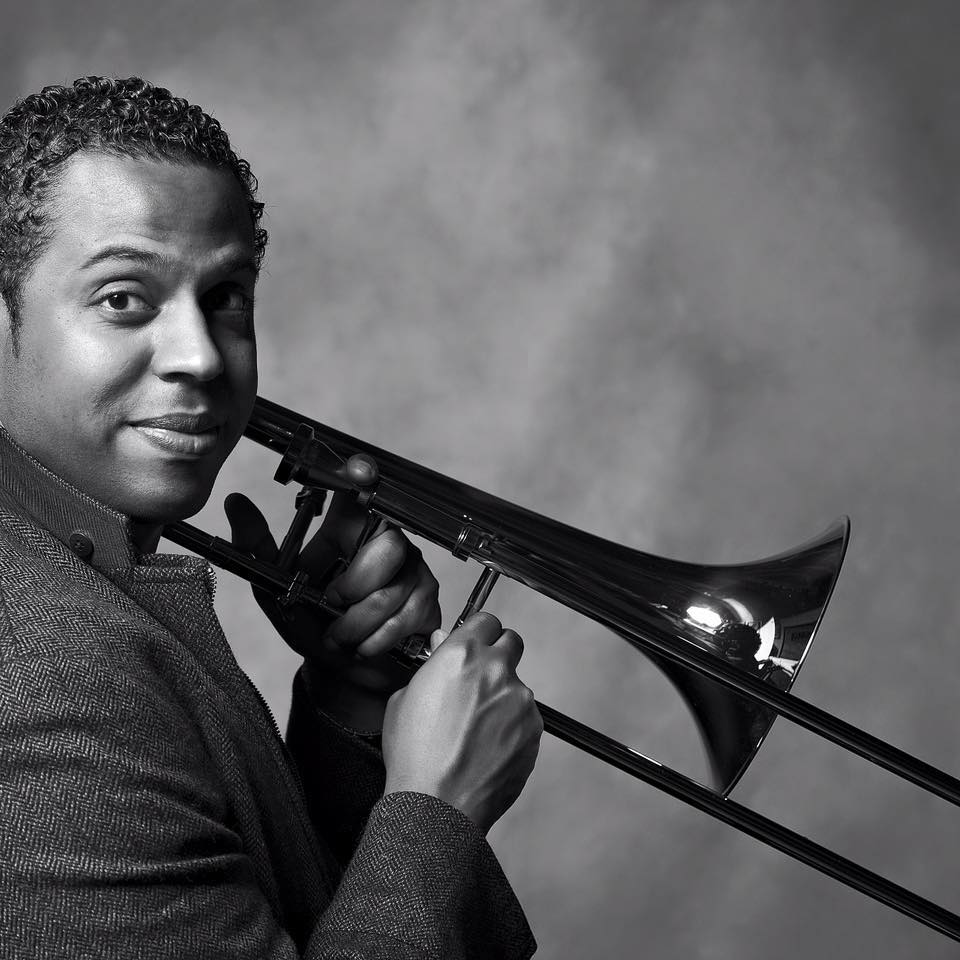 New York based trombonist James Burton III is quickly earning a reputation as one of the most sought after performers/educators in the jazz community. Mentored by jazz luminaries Jackie McLean, Curtis Fuller and Steve Davis, James Burton III has lent his sound to Grammy Award-winning albums and Tony Award-winning Broadway productions.  He has performed and/or recorded alongside many great jazz artists, the likes of which include llinois Jacquet, Gerald Wilson, James Moody, Frank Wess, Benny Golson, Jimmy Heath, Tony Bennett, Slide Hampton, Ron Carter, Christian McBride and others.  His credits also include television appearances with pop artists Rihanna, Usher, Lady Gaga, Anthony Hamilton and Demi Lovato.  In Addition, Burton has performed with the Ray Charles Orchestra, the Duke Ellington Orchestra, the Count Basie Orchestra, the Lincoln Center Jazz Orchestra, the Village Vanguard Orchestra, the Lionel Hampton Orchestra, the Dizzy Gillespie All Star Big Band, the Carnegie Hall Jazz Orchestra and the Roy Hargrove Big Band.  An avid educator, Burton was a full-time instructor at both the Juilliard School and the Manhattan School of Music, as well as the director of jazz education at New Jersey Performing Arts Center. Burton has served as trombonist/associate conductor for the Jazz at Lincoln Center All Star Orchestra in the Tony Award-winning production After Midnight and played trombone/tuba in the pit orchestra of Broadway's Shuffle Along, or, the Making of the Musical Sensation of 1921 and All That Followed.  Currently, Burton's writing and playing can be heard alongside band mates Jeremy Pelt and Wayne Escoffery in a critically acclaimed new ensemble; Black Art Jazz Collective. The band's latest release for the Highnote label entitled, Armor of Pride reached #1 on the Jazz Week charts, tied with the posthumously-released John Coltrane recording, Both Directions at Once:The Lost Album.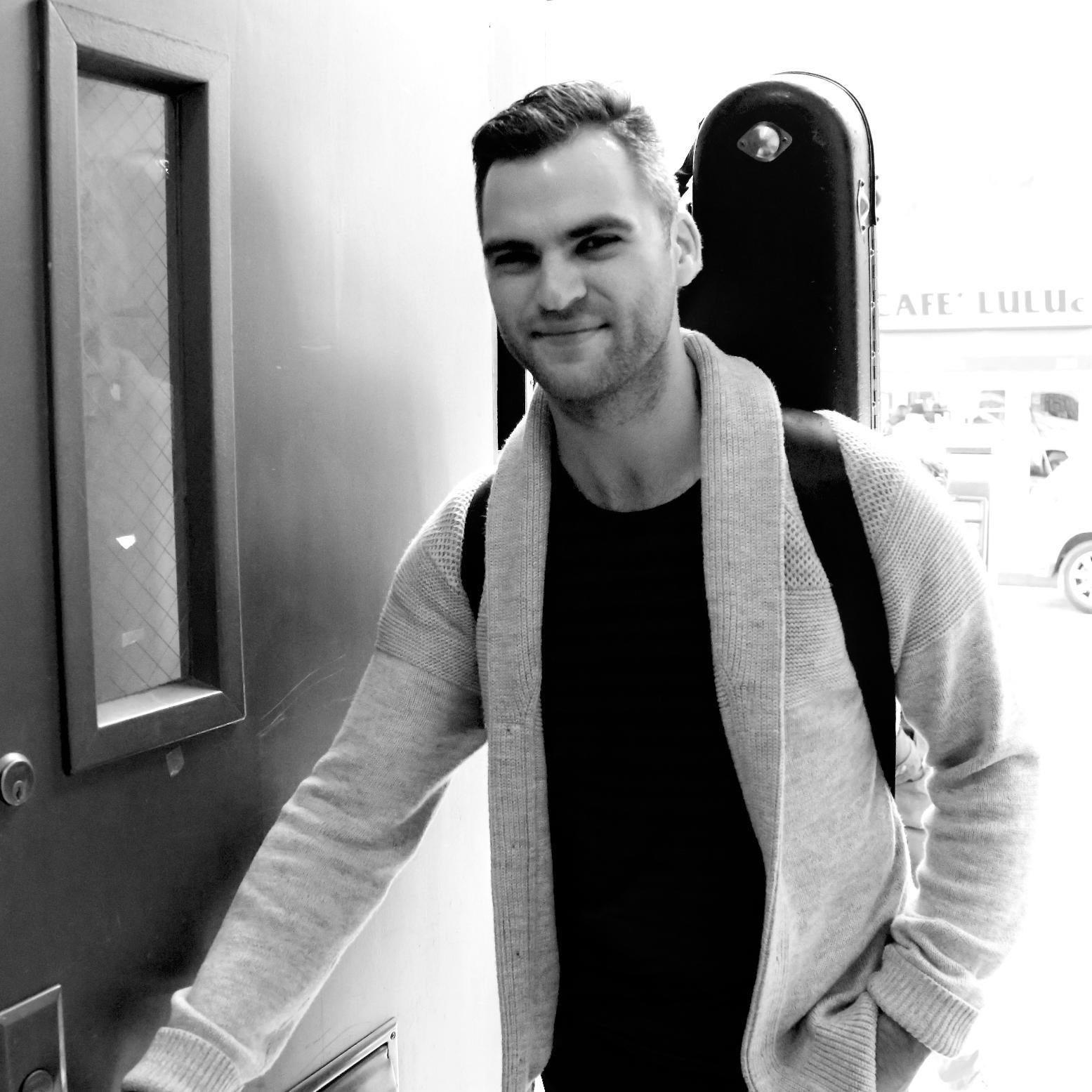 New York based baritone saxophonist, Andrew Gutauskas is emerging as one of the rising forces on the scene. Raised in a musically inclined family, Andrew received his Bachelor of Music from William Paterson University where he studied with Gary Smulyan and James Williams.  He then furthered his education by attending the Artist Diploma program at the Juilliard School where he studied with baritone saxophone legend, Joe Temperley. 
During his career, Andrew has shared the stage with such artists as Jimmy Heath, Frank Wess, Michael Buble, Carl Allen, Wynton Marsalis, Paul Simon, Antonio Hart, Jon Gordon, Tom Harrell, Steve Wilson, Stefon Harris, Josh Redman, Gil Goldstein and many others.  Most recently, Andrew has toured with Bollywood film composers, Salim and Sulaiman Merchant.  In addition to leading his own quintet and trio, Andrew is a member of several groups in New York City including Lucas Pino's No-Net Nonet, Miho Hazama's M Unit Band, Bill Mobley's big band, Kyle Saulnier's Awakening Orchestra, Sammy Miller and the Congregation Big Band, Funktion 11, Tim and the Space Cadets, The Skivvies, and frequents Pedro Giraudo's Jazz Orchestra as well as several other bands in and around New York City.
Andrew has performed at many venues around town and abroad including the Blue Note, Birdland, Jazz at Lincoln Centers Dizzy's Club Coca-Cola & Allen Room, Smalls Jazz Club, the Jazz Standard, the Rainbow Room at Rockefeller Center, Smoke Jazz Club, Alice Tully Hall, the O2 in London and the Queen Mary 2.  He has also performed and given educational workshops around the world at venues in the UK, Italy, Costa Rica, Brazil, Canada and Japan. In addition to performing on NBC's America's Got Talent, Andrew has made appearances on television with Paul Simon on NBC, with Michael Buble on the Oprah Winfrey Show, and with R&B artist Imani Coppola on the Conan O'Brien Show.
A talented composer and arranger, Andrew has written music for various ensembles ranging from harp and organ duos to woodwind quintets and small jazz ensembles to big bands and studio orchestras.


The winner of the 2008 Thelonious Monk Saxophone Competition, Irabagon has since topped both the Rising Star Alto Saxophone and the Rising Star Tenor Saxophone categories in the DownBeat Magazine Critics' Poll and been named one of Time Out New York's 25 New York City Jazz Icons. Jon was also named 2012 Musician of the Year in The New York City Jazz Record. An integral member of such high-profile ensembles as the Dave Douglas Quintet and the Mary Halvorson Quintet, as well as an established bandleader in his own right, his list of current projects includes Rudy Royston's 303 and Mike Pride's From Bacteria to Boys as well as a longstanding partnership with legendary drummer Barry Altschul.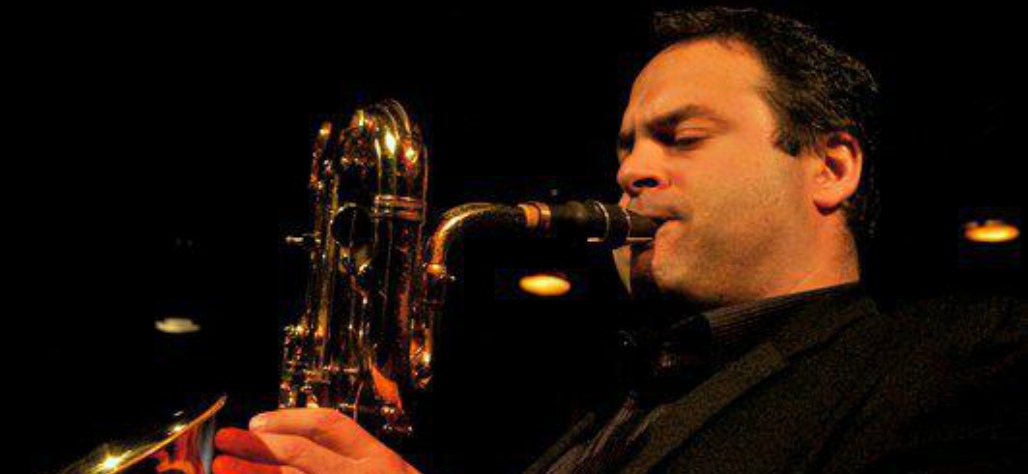 Baritone saxophonist Carl Maraghi moved to New York City from his native Montreal, Canada. He received his Artist Diploma from the prestigious Juilliard School where he studied and performed with many great jazz artists such as Joe Temperley, Victor Goines, Joe Lovano, Benny Golson, Wycliffe Gordon and Wynton Marsalis. In New York City, he played in concerts with Mr. Marsalis and the Jazz at Lincoln Center Orchestra. He performs and tours with the Lionel Hampton Celebration Band that includes Nicholas Payton, Curtis Fuller, Jason Marsalis, Lew Solof and singer Diane Schuur.
Carl is also involved with Argentine bassist and composer Pedro Giraudo's orchestra with recordings, concerts in the New York area and tour in Macau, China. Carl is part of the acclaimed David Berger Jazz Orchestra, touring and recording regularly in the U.S. and Europe. This ensemble performed every Tuesday night at the famous New York jazz club "Birdland" for three years, and recorded music for actor/director Denzel Washington's movie "The Great Debaters". The orchestra was part of two Mark Twain Prize PBS Specials honoring comedy legends Billy Crystal and Bill Cosby recorded at the Kennedy Center in Washington DC. Carl participated in the Henry Mancini Institute program in Los Angeles where he performed with saxophone great Chris Potter, and trumpet icon Doc Severinsen (bandleader in The Tonight Show with Johnny Carson for 30 years).
After their meeting in California, Mr. Severinsen employed Carl in his own big band that included Ed Shaunnessy, John Bambridge and Snooky Young. He completed his Bachelor of Fine Arts degree in Music Performance at Concordia University in Montreal before his studies at The Juilliard School in New York. Along with performing professionally in different jazz ensembles in the Montreal jazz scene and at the world-renowned Montreal International Jazz Festival, he appeared regularly as a musician on several radio and television shows. He recently recorded with singer Alicia Keys on her CD "As I Am" and performed with Stewart Copeland, composer and drummer of the rock group The Police. He also performed for the President of the United States at The White House, with the Harlem Jazz Museum All-Star Orchestra conducted by Loren Schoenberg. He toured with clarinettist extraordinaire Ken Peplowski and was part of the late singer/pianist and American legend Bobby Short's nonet. He is performing regularly on the Broadway show hits Jersey Boys and Billy Elliot. Carl Maraghi leads and composes for many different projects including film scores, his own quartet and quintet, the Carl Maraghi Sax Ensemble, and the Mulligan and More 4tet with Gerry Mulligan alumni bassist Bill Crow. "Blossom", released in the spring of 2009, is his first opus. It features original compositions and arrangements in different jazz settings and has already been acclaimed by renowned jazz musicians and critics.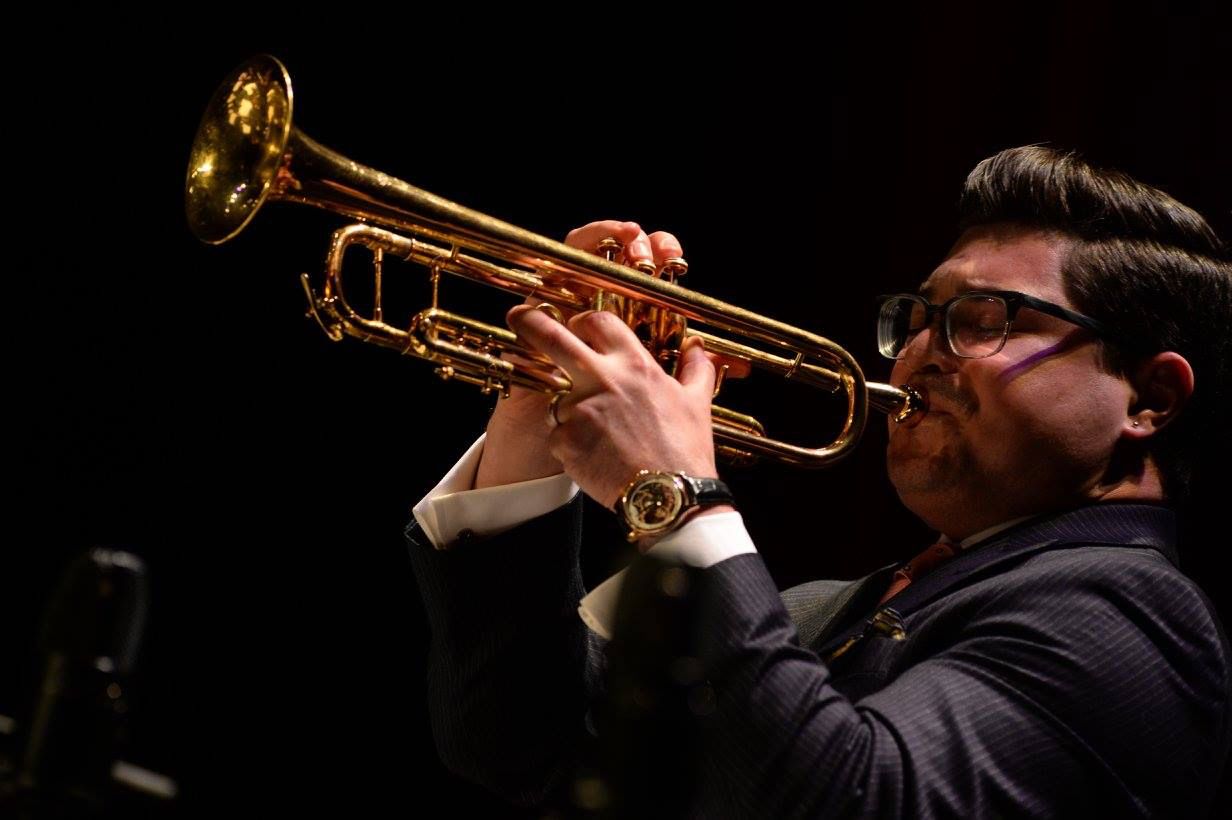 Tatum Greenblatt has established himself as one of the most in-demand and versatile trumpet players in New York City.  He recently held the trumpet chair on the TONY Award-winning show, Beautiful: The Carole King Musical for three years, can be heard playing lead trumpet with the GRAMMY award winning Mingus Big Band on Monday nights at The Jazz Standard, and spent six years touring over fifty countries with the legendary bassist, Richard Bona.  Tatum has also performed and toured with The Jazz at Lincoln Center Orchestra, Blood Sweat & Tears, Maria Schneider, Dr. John, Sachal Vasandani, Christian Sands, Ulysses Owens, Macklemore, Bastille, Shaina Taub, Orrin Evans, Roy Hargrove's Big Band, Toshiko Akiyoshi, and The Vanguard Jazz Orchestra, among many others. Recording credits include Jazz at Lincoln Center Orchestra, Grizzly Bear, Captain Black Big Band, George Gruntz, and the soundtrack to the movie The Longest Week.  His latest album as a leader, Imprints, earned "Critic's Pick" from DownBeat Magazine.  Tatum also serves on faculty at The Juilliard School, Rutgers University, and is co-director of the Jazz at Lincoln Center Youth Orchestra.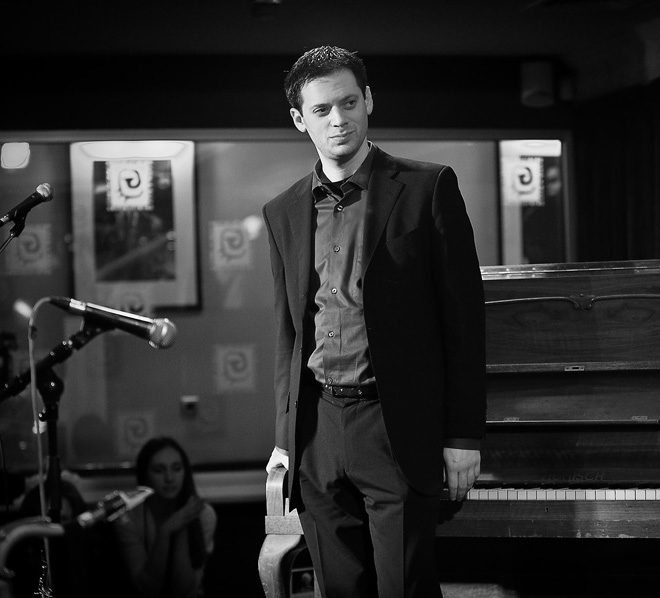 Adam Birnbaum is emerging as one of the top young voices in jazz piano. Since receiving a graduate Artist's Diploma in jazz studies from The Julliard School in 2003, he has become a presence on the New York City scene as a leader and sideman, performing in such venues as the Village Vanguard, the Blue Note, Birdland, the Jazz Standard and Dizzy's Club Coca-Cola. He has also performed on many national and world stages, including the Gilmore International Keyboard Festival, the Kennedy Center, the Montreal Jazz Festival, The Spoleto Festival, The Red Sea Jazz Festival, The Rockport Chamber Festival, NPR Jazz Christmas, and the Capetown Jazz Festival.
As a leader, Birnbaum has released four albums under his name in Japan and the U.S. His first release, Ballade Pour Adeline, received a Gold Disk award from Swing Journal as one of the top albums of 2006. Adam's U.S. debut Travels, released in 2009 under the Smalls record label, received enthusiastic reviews in Allmusic.com, All About Jazz and JazzTimes. Birnbaum's recent release Three of A Mind, featuring bassist Doug Weiss and drummer Al Foster, was hailed as "an eloquent dispatch from the heart of the contemporary piano trio tradition" by the New York Times, and received an Editor's Pick and four star review in Downbeat magazine.
As a sideman, Birnbaum's wide-ranging versatility and artistry have made him a first call for a wide variety of ensembles. He is currently a member of the Al Foster Quartet, Darcy James Argue's Secret Society and the Vanguard Jazz Orchestra. Adam has also performed or toured with established jazz artists such as Greg Osby, Regina Carter, Cecile McLorin Salvant and Jazz at Lincoln Center with Wynton Marsalis. Birnbaum has appeared as a sideman more than 25 albums. 
Birnbaum is also recognized as a composer and arranger. Allmusic.com reviewer Ken Dryden said "Birnbaum's compositions prove immediately infectious, each with a hook that draws the listener along for the ride. "A review of Travels in JazzTimes praised the album's "stellar originals." In 2009 Birnbaum premiered Dream Songs, a trio suite based on the poetry of John Berryman, commissioned by a New Works grant from Chamber Music America. Since 2012 Birnbaum has worked with Chelsea Music Festival each year to arrange Bach, Debussy, Beethoven, etc, for his own trio featuring strings and other guest musicians.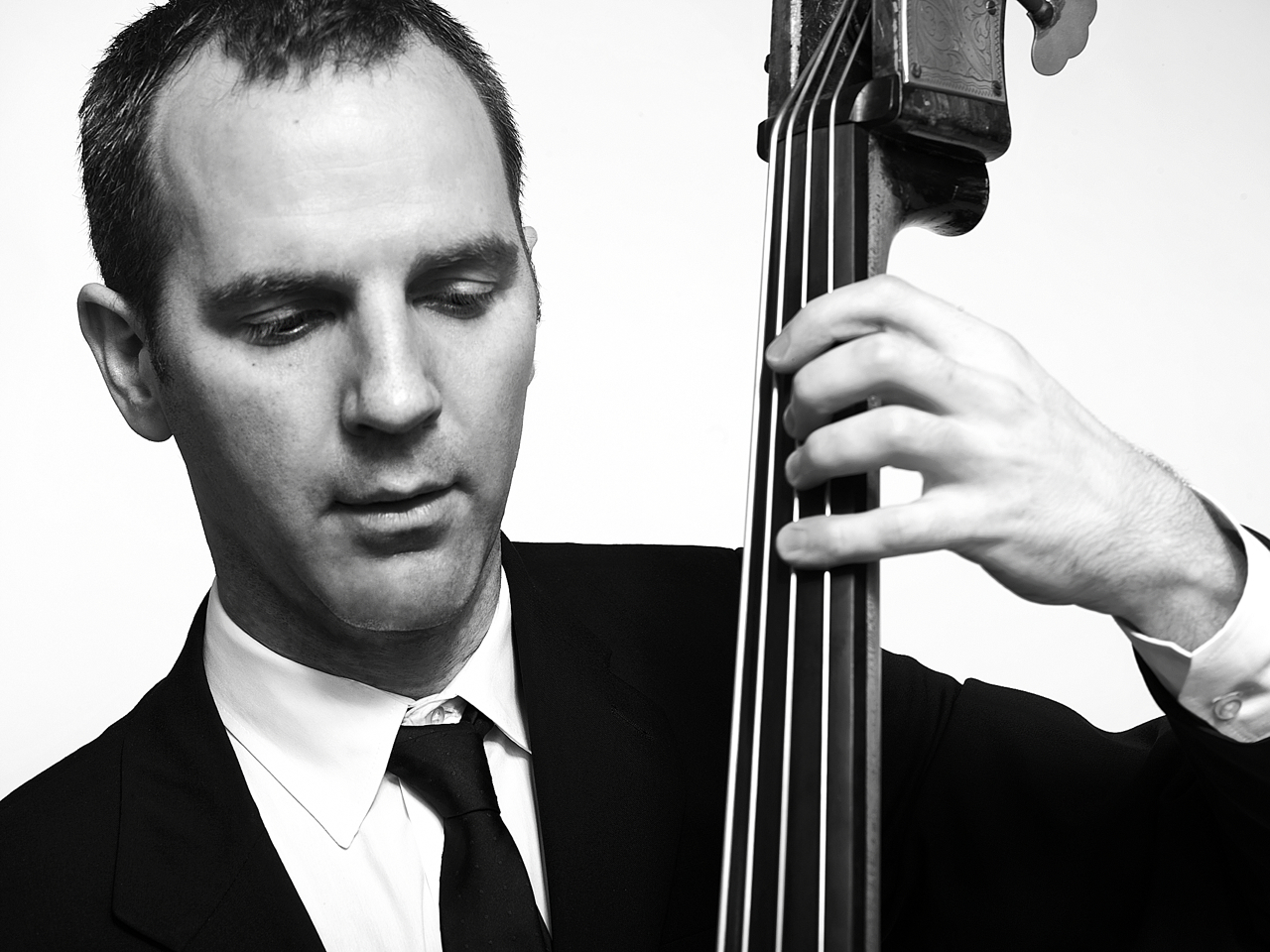 After establishing himself as a first-call bass player in Europe (performances with Dee Dee Bridgewater, Brad Mehldau, Michel Legrand..), Clovis Nicolas moved to New York in the new millenium. Since then, he has shared the stage in many different venues (Jazz Standard, Smalls Jazz Club, Blue Note, Kennedy Center, Montreux  Jazz Festival, Jazz Gallery, Birdland, Jazz at Lincoln Center...) with some of today's most prominent musicians: Grant Stewart, Harry Allen, Curtis Fuller, Herbie Hancock, Peter Bernstein, Joe Magnarelli, Sachal Vasandani, Carl Allen, Jane Monheit, Lewis Nash, Marcus Gilmore and Dan Nimmer, to name a few. Parallel to his freelance activities, Clovis graduated from the Juilliard School with both Bachelor and Master of Music degrees, having studied bass under Ron Carter and Ben Wolfe, and classical composition with composer Kendall Briggs. 
 Clovis is featured on many critically acclaimed recordings, including Belmondo's "Hymne au Soleil" that won three Jazz Grammy Awards in 2004 and sold more than 20,000 copies. 
He also released his debut album "Nine Stories" with his regular band for the label Sunnyside. The recording has been selected as one one the "Best Albums of the Year" by DownBeat magazine in 2014.
Aaron Kimmel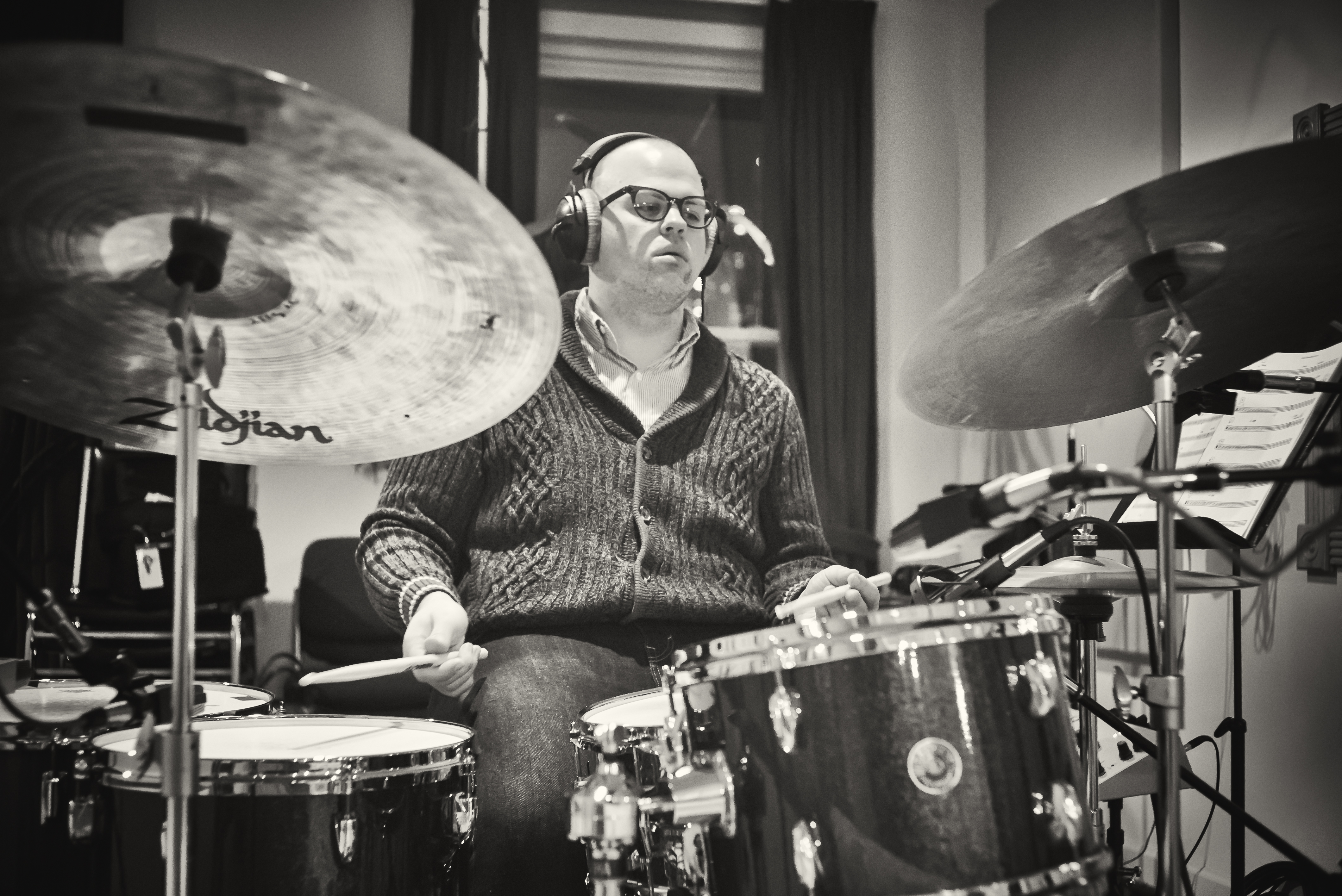 Aaron Kimmel is a native of Hollidaysburg, Pennsylvania and is now a freelance drummer in New York City. Aaron is a Bachelor of Music graduate from The Juilliard School, where he studied with Kenny Washington and Billy Drummond. Since arriving in New York, he has had the honor of playing with such jazz luminaries as Benny Golson, Ken Peplowski, Harry Allen, Grant Stewart, Joe Magnarelli, Ryan Kisor, Jerry Weldon, Jimmy Heath, Toshiko Akiyoshi, Lew Tabackin, Eric Reed, Brian Lynch, Bill Pierce, Terell Stafford, Ann Hampton Callaway, Mary Stallings, Benny Green, Mike LeDonne, Peter Zak, Jon Faddis, and Hilary Kole.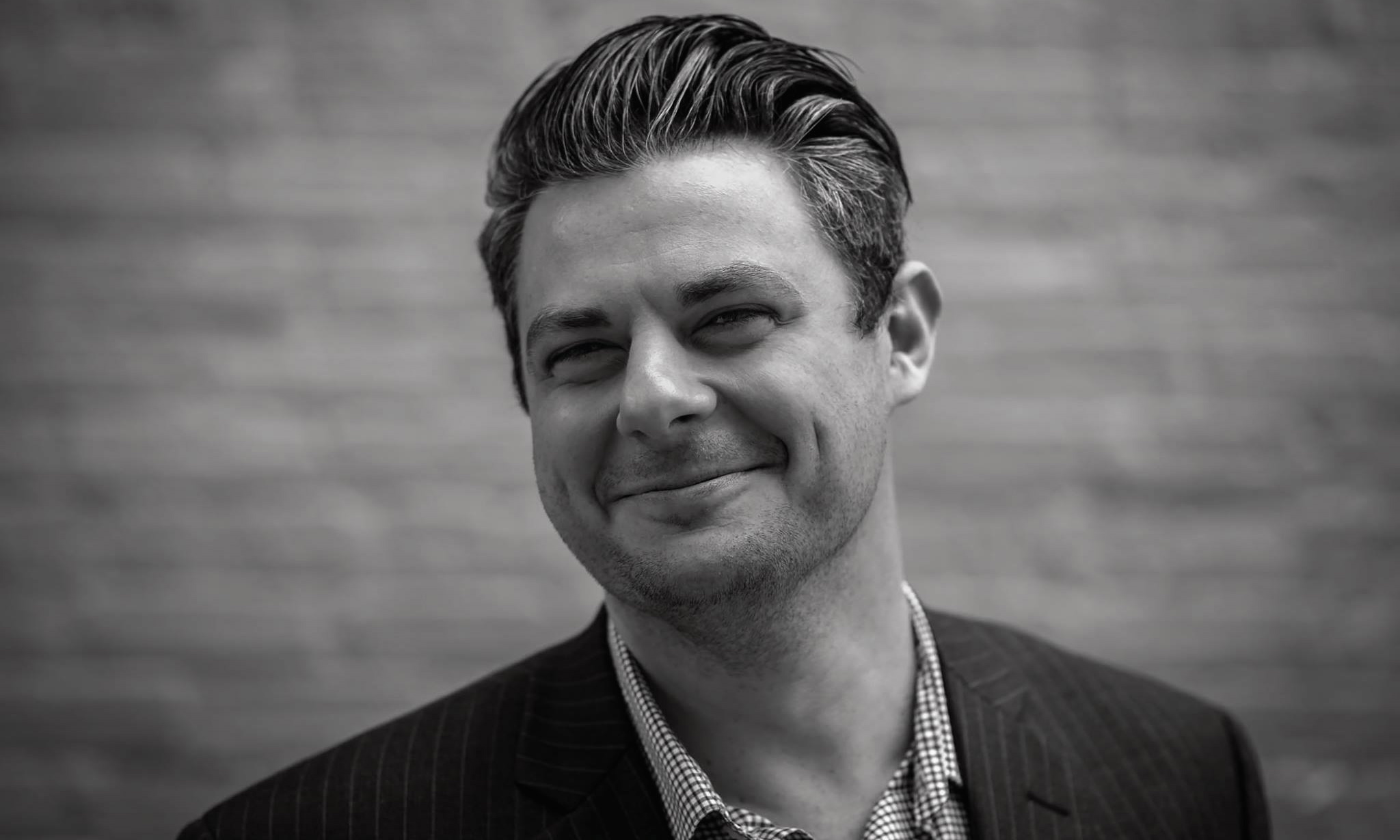 Jazz saxophonist Christopher Madsen is one of the most in-demand figures in the Chicago jazz world as a performer, composer, and pedagogue.  He serves as full-time jazz faculty at the University of Illinois at Chicago, jazz faculty at Midwest Young Artists in Highwood, IL, and was Coordinator of Jazz Studies at Northwestern University (Evanston, IL) from 2008-2014. He is a sought-after jazz clinician, adjudicating at jazz festivals and offering workshops to ensembles of all ages and levels from across the globe. He is a Vandoren Performing Artist, member of the Fulbright Specialist Program roster, Jazz Education Network, the National Educator's Association, and the National Association for Music Education. Madsen serves on the Education Committee for the Jazz Education Network and has been featured in Jazziz Magazine (2005) and the Jazz Spotlight for artsamerica.org (2012). Madsen has also contributed jazz articles to The Instrumentalist magazine and been interviewed on several radio broadcasts about jazz history and his performing career.
After graduating from DePaul University in Chicago with a B.M. in Jazz Studies and studying with the likes of Mark Colby, Bobby Broom, and Dr. Bob Lark, Madsen was accepted into the jazz program at the Juilliard School in 2003. He spent three years in New York City, performing with and writing for such jazz masters as Wynton Marsalis, Victor Goines, Loren Schoenberg, Wycliffe Gordon, Kenny Washington, Bobby Short, Michael Dease, Jon Irabagon, Lage Lund, Ulysses Owens Jr., Aaron Diehl, and many others. After graduating from Juilliard, Madsen relocated to Chicago in 2006 and has since been a fixture on the local scene, performing regularly at major venues such as the Jazz Showcase, the Green Mill, and Andy's Jazz Club.
As a leader and sideman, Madsen's discography is extensive. He has released five albums as a leader since 2004 and can be heard as a player and composer on countless additional releases with artists such as Michael Dease, Marquis Hill, and Jeff Hamilton. His saxophone playing and arrangements can be found on the Loren Schoenberg Big Band's 2006 release "Black Butterfly" featuring the vocal stylings of jazz legend Barbara Lea.
Madsen is a published composer with Kendor Music, Inc., Walrus Music, and the UNC Jazz Press. He was commissioned by the Illinois Music Education Association to write the 2012 All-State Jazz piece entitled "With Gratitude" and dedicated to his high school band director Don Shupe. He was honored to have his arrangement of the standard "Never Let Me Go" recorded by Phil Woods and the DePaul Jazz Ensemble released in 2007 to rave reviews. He maintains a consistent compositional schedule writing for Chicago- and New York-based ensembles such as the New Standard Jazz Orchestra, the Smithsonian Jazz Masterworks Orchestra, and the Jazz Museum in Harlem All-Stars. Madsen's compositions and arrangements are performed regularly by ensembles of all ages—from middle school to the professional jazz world.
Madsen is an integral part of the Jazz Studies Program at the University of Illinois at Chicago and is responsible for teaching Jazz Improvisation, Jazz Composition, Jazz History, Applied Jazz Saxophone, and ensemble direction. He serves as jazz faculty at Midwest Young Artists in Highwood, IL, directing ensembles and teaching classes in music theory, history, composition, and appreciation. He has performed and/or presented at the 2011, 2012, 2013, and 2016 Jazz Education Network conferences, and led groups which have performed at the Illinois Music Education Association All-State conference and the Midwest Band and Orchestra clinic. Madsen currently resides in the Chicago area with his wife and son.